Related Events
CMS Annual General Meeting
Thursday, June 6, 12:30 - 14:00

The CMS Executive is inviting all CMS members and meeting participants to join them at an informal luncheon to focus on what was acheived in 2012. There will be a short presentation followed by questions and answers. This is an opportunity for participants to get together with the CMS Executive and discuss emerging issues as well as directly voice their opinions, concerns and interests.
NSERC Discovery Grants Information Session
Wednesday June 5, 15:00 - 16:00

This session will provide an overview of the NSERC Discovery Grants. We will describe how to apply to the Discovery Grants program and also discuss how these applications will be reviewed. Madeleine Bastien will be conducting the sessions.
International Workshop in Combinatorial Algebra
June 1 – 4, 2013
Dalhousie University/Saint Mary's University

The following satellite activities are organised by Atlantic Algebra Centre (AAC, see www.mun.ca/aac).
Overview:
There will be an International AAC Workshop in Combinatorial Algebra and Mini Course on Commutative Algebra taking place at the math departments of Dalhousie/Saint Mary's on June 1-4. One session of the workshop on June 2 will be dedicated to Tony Geramita and one on June 3 to Luzius Gruenenfelder. The Workshop ends on June 3rd while the Mini Course extends to June 4th. The lecturers of the mini course are Jurgen Herzog and Giulio Caviglia. Additional funding for the workshop/mini course has been provided by AARMS and Dalhousie. For further details see http://www.mun.ca/aac/Workshops/NextWork/.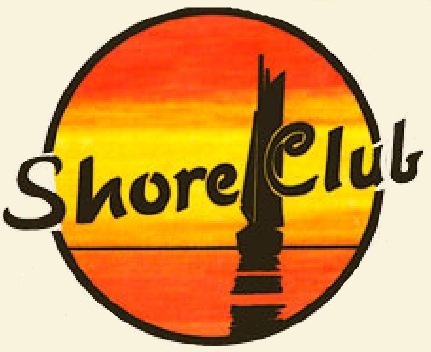 Canadian Mathematical Society Banquet
Wednesday June 5
Reception 6:30pm - 7:15pm
Dinner 7:15pm - 10pm
The Shore Club, Hubbards, Nova Scotia
The Shore Club, located in Hubbards, Nova Scotia, was opened in 1946. Now in the third generation of owners, the Shore Club is the home of the "Original Nova Scotian Lobster Supper" and is also the "Last of the Great Dance Halls" built after the Second World War.

A CMS coach bus will pick you up at your hotel or Dalhousie University and take you to the Shore Club to enjoy a traditional Lobster dinner. During the reception, you will enjoy entertainment at the International Lobster Raceway, where you will be able to race and wager on Lobster Races while enjoying fresh cultivated mussels from the mussel bar. When you hear a blow of the Old Fog Horn, you will know that it is time to sit down to enjoy a lobster feast. This feast includes 'almost famous' coleslaw salad, homemade rolls, potato salad, lobsters fresh boiled in ocean water and, for desert, blueberry shortcake, coffee or tea. Chicken and vegetarian alternatives will also be made available Space is limited



Women Mathematicians' Lunch and Panel Discussion
Wednesday June 5, 12:30 - 2:00 pm

Meet other women mathematicians, participate in a panel discussion on how we can support and encourage one another, and enjoy lunch together.

Our panellists include:
Lia Bronsard, Professor of Mathematics, McMaster University
Lisa Goldberg, Executive Director of Applied Research, MSCI
Jeannette Janssen, Professor of Mathematics, Dalhousie University and Director of AARMS

This event is hosted by the CMS Women in Mathematics Committee and is open to all women registered in the conference. There is no charge and no preregistration is required.