Travel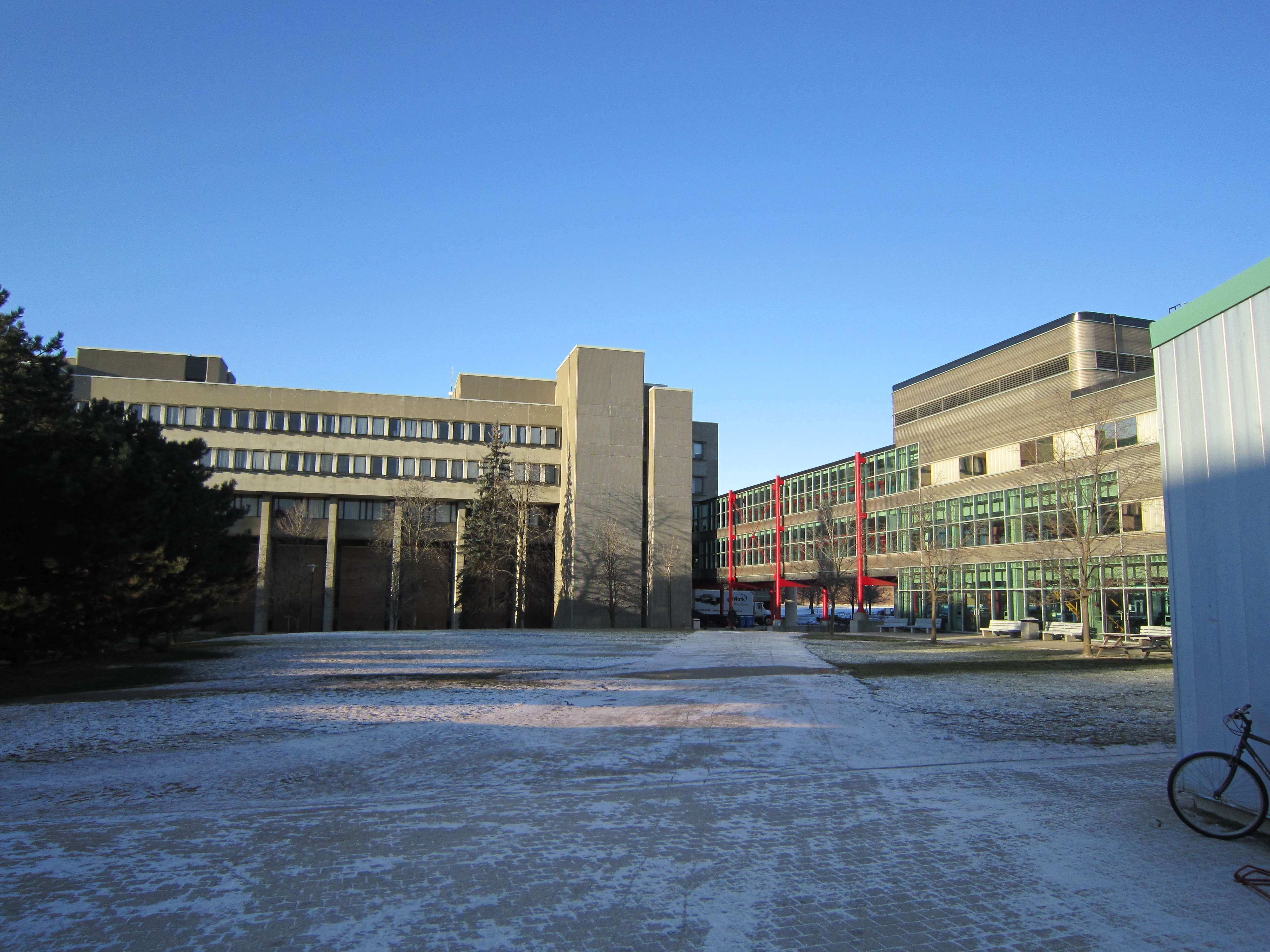 The airport code for Pearson International Airport is YYZ.

The airport code for Region of Waterloo International Airport is YFK.
located only minutes from Cambridge, Kitchener, and Waterloo. YFK has non-stop daily service to Calgary.
Detailed information regarding the city of Waterloo and the province of Ontario, including tourism information, local weather and climate, site and street maps, and itineraries for self-guided tours, are available at the following websites:
---
By Car
From Toronto to K-W:
Take ON-401 W towards London
Keep left at the fork, follow signs for QEW/Hamilton/Ontario 403/Ontario 410/Brampton
Keep left at the fork, follow signs for Ontario 401 W/London and merge onto ON-401 W
Take exit 278 to merge onto ON-8 W toward Kitchener/Waterloo
From London to K-W:
Take the ramp onto ON-401 E via ramp towards Toronto
Take exit 278B for Regional Road 8/King St E toward Kitchener-Waterloo
Merge onto King St E Merge onto ON-8 W via the ramp to Kitchener/Waterloo
From 401 East to Cambridge:
Take 401 West headed to London
Take the HWY-24 S/RR-24/Hespeler Rd Exit, exit 282. Toward Brantford
Turn Left onto Hespeler Rd/HWY-24 S/RR-24 S.
From 401 West to Cambridge:
Take 401 East headed to Toronto
Merge onto Hespeler Rd/HWY-24 S/RR-24 S via exit 282 toward Brantford
By Rail
VIA Rail runs between Kitchener and Toronto, Guelph, London, and Sarnia; the train station is located at 126 Weber St. W, near the corner of Victoria St. in the northeast corner of downtown. Via runs three trains a day in each direction. Learn more on VIA Rail's website.
---

Airport Shuttle Service - Airways Transit connects Toronto Pearson airport (YYZ) with the Kitchener-Waterloo are providing 24/7 shared ride door to door service. We have obtained a reduced single passenger fare of $69.00 one way, tax included for Toronto airport transfers. Travel time between Toronto airport and Waterloo is approximately 1 ¼ hours. Advance reservations are required and travel dates must correspond to conference dates to qualify. Book online at: http://conferences.airwaystransit.com Enter booking code: CMS 2017 (enter exactly as shown). By phone 24 hours: 1 800 691 3045 (within Canada only), or 1 519 886 2121, remember to mention you are a CMS delegate.
---

Air Canada
is the
Official Canadian Airline
for this event, offering special discounts to delegates attending the 2017 CMS Winter Meeting for travel to and from Toronto, YYZ(ON) between Friday, December 1 and Monday, December 18. The Promotion Code
7PA8ABU1
has to be entered during the booking. If it is not entered or entered incorrectly, the discounts will not be applied to the booking. Ticketing agencies/airlines must record the code on the delegate's ticket.
Discounts:
10% discount on eligible fares. No discount will apply to Tango bookings for travel within Canada or between Canada and the U.S. .
---