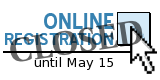 The Canadian Mathematical Society (CMS) and the University of Alberta invite the mathematical community to the 2011 CMS Summer Meeting.

All scientific talks and social events will take place at the University of Alberta. Registration, exhibits and coffee breaks are located in the Centennial Centre for Interdisciplinary Science (CCIS). (map)
2011 marks the 100th anniversary of the first undergraduate degree awarded at the University of Alberta and the 50th anniversary of the first doctoral degree awarded in the Department of Mathematical and Statistical Sciences.
AARMS-CMS Student Poster Award Winner:
Philippe Gaudreau (Alberta, Campus Saint-Jean)

Presentations:
NEW NSERC and the Canadian Mathematics Community, Suzanne Fortier (NSERC President)
Women Mathematicians' Lunch
NSERC Long Range Strategy Plan
NSERC Research Funding
AARMS-CMS Graduate Student Poster Session