3737 Wascana Pkwy, Regina, SK S4S 0A2
All scientific sessions will be taking place at the University of Regina. The sessions are in 1 of 3 buildings located at the University, 3737 Wascana Pkwy, Regina, SK S4S 0A2: 
Education Building (ED): Main Campus, 3919 University Drive South
All other Sessions, Plenary and Prize lectures
Registration
Research and Innovation Building (RI): 3805 wįbazuką Road
Opening Public Lecture – Friday June 7
Reception on Friday June 7th
Satellite Registration for Friday
Centre for Kinesiology, Health and Sport (CK): 3925 Goldenrod Loop
Mini Course – Graph Searching
Mini Course – Basics of Quantum Information Theory
Finite and Infinite Dimensional Structures 
Randomness and Limited Information in Graph Searching Problems
Categorical Approaches to Geometry and Topology
All food outlets are located in the RC Building. Food outlets have limited summer hours. Click here to see what's open. 
Dr. William Riddell Centre (RC Building) is located on the Main Campus, 3907 Buffaloberry Way.
2125 Victoria Ave, Regina, SK S4P 0S3
Guest rooms, CMS executive meeting and the 2019 CMS Summer Meeting Awards Banquet will be held at the Hotel Saskatchewan. If you are staying at the hotel CMS is proving a shuttle to get to the University campus. See schedule below.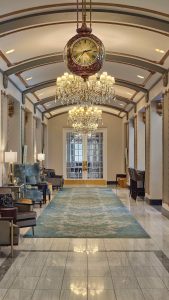 Due to construction on Victoria Avenue by the Hotel Saskatchewan, pickup & drop offs will be at the South East alley doors.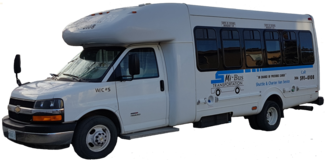 Time                      Departure           Destination
Bus #1                                   11:30am               Hotel Sask           Kisisk Tower – UofR                                       
Bus #1                                   12:10pm               Hotel Sask           Kisik Tower – UorR
Bus #1                                   12:30pm               Hotel Sask           Kisik Tower – UorR
Bus #1                                   12:45pm               Hotel Sask           Kisik Tower – UofR         
Bus #1                                   4:10pm                 UofR                      Kisik Tower – Hotel Sask
Bus #2                                   4:15pm                 UofR                      Kisik Towers – Hotel Sask
Bus #1                                   4:30pm                 Hotel Sask           Kisik Tower – UorR
Bus #2                                   4:40pm                 Hotel Sask           Kisik Tower – UorR Sask               
Bus #1                                   5:40pm                 Hotel Sask           Kisik Tower – UorR Sask
Bus #2                                   5:50pm                 Hotel Sask           Kisik Towers – UofR
Bus #1                                   7:00pm                 UofR                      Kisik Towers – Hotel Sask
Bus #2                                   7:10pm                 UofR                      Kisik Towers – Hotel Sask
Bus #1                                   7:20pm                 UofR                      Kisik Towers – Hotel Sask
Bus #2                                   7:30pm                 UofR                      Kisik Towers – Hotel Sask
Bus #1                                   7:40pm                 UofR                      Kisik Towers – Hotel Sask
Bus #2                                   7:50pm                 UofR                      Kisik Towers – Hotel Sask
                                  Time                      Departure           Destination
Bus #1                       7:20am                 Hotel Sask           UofR
Bus #2                      7:30am                 Hotel Sask           UofR
Bus #1                      7:45am                 Hotel Sask           UofR
Bus #2                     7:50am                 Kisik Towers       UofR
Bus #1                     3:40pm                 UofR                      Kisik Towers – Hotel Sask
Bus #1                     5:35pm                 UofR                      Kisik Towers
Bus #2                    5:35pm                 UofR                      Hotel Sask
Bus #1                    5:40pm                 UofR                      Kisik Towers – Hotel Sask
Bus #2                    5:50pm                 UofR                      Kisik Towers – Hotel Sask            
Bus #1                    6:00pm                 UofR                      Kisik Towers – Hotel Sask
Bus #1                    6:30pm                 UofR                      Kisik Towers – Hotel Sask
Bus #1                    6:50pm                 Kisik Towers       Hotel Sask
Bus #1                    9:45pm                 Hotel Sask           Kisik Towers
Bus #1                    10:10pm               Hotel Sask           Kisik Towers
Bus #1                    10:30pm               Hotel Sask           Kisik Towers
Bus #1                    10:45pm               Hotel Sask           Kisik Towers
Time Departure Destination
Bus #1 7:20am Hotel Sask UofR
Bus #2 7:30am Hotel Sask UofR
Bus #1 7:45am Hotel Sask UofR
Bus #2 7:50am Kisik Towers UofR
Bus #1 5:45pm UofR Kisik Towers
Bus #2 5:45pm UofR Hotel Sask
Bus #1 6:10pm UofR Kisik Towers – Hotel Sask
Bus #2 6:15pm UofR Kisik Towers – Hotel Sask
Bus #1 6:30pm UofR Kisik Towers – Hotel Sask
                                     Time                      Departure           Destination
Bus #1                        7:20am                 Hotel Sask           UofR
Bus #2                        7:30am                 Hotel Sask           UofR
Bus #1                        7:45am                 Hotel Sask           UofR
Bus #2                        7:50am                 Kisik Towers       UofR
Bus #1                        2:40pm                 UofR                      Kisik Towers – Hotel Sask
Bus #2                        4:15pm                 UofR                      Kisik Towers – Hotel Sask
Bus #1                        4:50pm                 UofR                      Kisik Towers – Hotel Sask
Bus #2                        5:00pm                 UofR                      Kisik Towers – Hotel Sask
Bus #1                                5:10pm                 UofR                      Kisik Towers – Hotel Sask