MEDIA RELEASE
---
August 3, 2016
Jonathan M. Borwein, former CMS President, dies at 65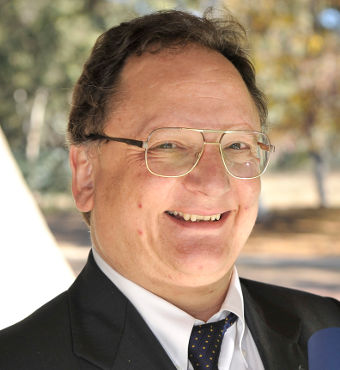 Obituary and Funeral Details
BORWEIN, Jonathan Michael, August 2, 2016 at age 65. Jon Borwein, Laureate Professor at the University of Newcastle, FRSC, FAAAS, FBAS, FAustMS, FAA, FAMS, FRSNSW passed away suddenly at 12:32 a.m. on August 2 during a stint as Distinguished Scholar in Residence at Western University in London, Ontario.
An innovative and prolific mathematician of international renown, he is survived by his parents, Bessie and David Borwein of London; his adoring wife Judith, three daughters Naomi, Rachel, and Tova; five grandchildren Jakob Joseph, Noah Erasmus, Skye, Zoe and Taj; siblings Sarah and Peter; sister-in-law Jennifer Moore.
The funeral will take place at Logan Funeral Home, 371 Dundas Street, London, Ontario at 1:00 pm on Wednesday August 10, 2016 with a visitation period from noon to 1:00 pm. In lieu of flowers, friends and colleagues may wish to donate to a scholarship fund being set up in Jonathan's name. For information on how to donate contact Judith.Borwein@gmail.com.
About the Canadian Mathematical Society (CMS)
Founded in 1945, the Canadian Mathematical Society (CMS) promotes the advancement, discovery, learning and application of mathematics. The CMS promotes mathematics through a rich array of activities including: scientific meetings; publications; awards; prizes; grants; camps and competitions. As the national math association, the CMS represents Canada internationally to other societies as well as organizations such as the International Mathematical Union (IMU).
For more information, please contact:
Melissa Bingol-Phillips
Special Projects Coordinator
Canadian Mathematical Society
Tel: 613-733-2662 ext. 728
commsp@cms.math.ca
or
Dr. Graham P. Wright
Executive Secretary
Canadian Mathematical Society
Tel: 613-290-3046
gpwright@cms.math.ca