MEDIA RELEASE
---
July 16, 2012
Math Team Canada 2012 Wins Olympiad Gold, Silver and Bronze
Unprecedented performance at the International Mathematical Olympiad
BACKGROUND
The The International Mathematical Olympiad is the world championship high school mathematics competition. The 2012 IMO contest was set by an international jury of mathematicians and was written on July 10th and 11th. On each day of the contest, three questions had to be solved within a time limit of four and a half hours.
Although students compete individually, country rankings are obtained by adding the team scores. The maximum score for each student is 42 and for a team of six students the maximum is 252. The Canadian team placed 5th out of 100 competing countries with an overall score of 159. The 2012 results bring Canada's total medal count since 1981 to 23 gold, 44 silver, and 75 bronze.
The Canadian Mathematical Society (CMS) is responsible for the selection, training and overall support of Math Team Canada to the IMO.
Canada's success at the IMO would not be possible without the assistance of our corporate and provincial sponsors. The CMS gratefully acknowledges the support of the following organizations: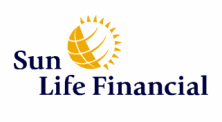 OTTAWA, Ontario – Six Canadian high school students are celebrating their success as they return home from the 53rd International Mathematical Olympiad (IMO) in Mar del Plata, Argentina. Each of the six students earned a medal for Canada after competing against over 500 students at the world's most challenging high school level mathematics competition.
The students received their medals at the IMO closing ceremonies on Sunday, July 15. Gold medals were awarded to Calvin Deng (Cary, NC resident), Alex Song (Waterloo), and Matthew Brennan (Toronto). James Rickards (Ottawa) was awarded a silver medal and Daniel Spivak (Toronto) and Kevin Zhou (Toronto) were awarded bronze medals.
The team's success ranks Canada as 5th in the world out of 100 competing countries.
"Math Team Canada's fifth place ranking is the best standing Canada has received since we began participating at the IMO in 1981," said Keith Taylor, President of the Canadian Mathematical Society. "I am extremely proud of our team for the long hours of studying and the dedication that earned them this extraordinary standing."
"The contest was extremely challenging this year and the fact that we managed to do so well is a true testament to the students' hard work and talent, and an absolutely remarkable achievement," said Jacob Tsimerman, Leader of Math Team Canada 2012.
For more information, please contact:
Dr. Robert Morewood, Chair
Chair, IMO Committee
Canadian Mathematical Society
604-434-6284
RMorewood@oLc.ubc.ca
or
Jessica St-James
Communications and Special Projects Officer
Canadian Mathematical Society
(613) 722-2662 ext. 728
commsp@cms.math.ca
About the Canadian Mathematical Society (CMS)
The CMS is the main national organization whose goal is to promote and advance the discovery, learning, and application of mathematics. The Society's activities cover the whole spectrum of mathematics including: scientific meetings, research publications, and the promotion of excellence in mathematics education at all levels. The CMS annually sponsors mathematics competitions that recognize outstanding student achievements.