Toulouse 2004
First Joint Canada-France meeting of the mathematical sciences
Centre de congrès Pierre Baudis
11 esplanade Compans Caffarelli
Toulouse, France
July 12-15, 2004
A special joint conference of Canadian and French mathematical societies will be held July 12-15, 2004 at the Centre de congrès Pierre Baudis, 11 esplanade Compans Caffarelli, Toulouse, France.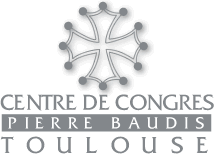 It is organized in partnership with the following societies:
| | |
| --- | --- |
| | La Société Mathématique de France (S.M.F.) |
| | La Société de Mathématiques Appliquées et Industrielles de France (S.M.A.I.) |
| | La Société Française de Statistique (S.F.d.S) |
| | The Canadian Mathematical Society (C.M.S.) |
| | The Statistical Society of Canada (S.S.C.) with the support of |
| | The Canadian Applied and Industrial Mathematics Society (C.A.I.M.S.) |
| | L'Institut de Mathématiques de Toulouse (I.M.T.) |
| | Le Ministère de la Jeunesse, de l'Éducation National et de la Recherche (M.J.E.R.) |
| | Le Centre National de la Recherche Scientifique (C.N.R.S.) |
| | L'Université Paul Sabatier (U.P.S.) |
| | La Mairie de Toulouse |
| | Le Centre National d'Etudes Spatiales (C.N.E.S.) |
| | Le Conseil Régional de Midi-Pyrénées |
| | The National Institute for Research in Computer Science and Control (I.N.R.I.A.) |
---
Plenary Speakers
Grégoire Allaire (Ec Poly, Palaiseau)
Michèle Artigue (Jussieu)
Maïtine Bergounioux (Orléans)
Jon Borwein (Simon Fraser)
David Brillinger (Berkeley)
Alain Connes (IHES)
Walter Craig (McMaster)
Henri Darmon (McGill)
Emmanuel Giroux (ENS-Lyon)
Laurent Lafforgue (IHES)
Gabor Lugosi (Barcelona)
Mikhail Lyubich (Toronto)
Christophe Reutenauer (UQAM)
Alain-Sol Sznitman (ETH Zurich)
Murad Taqqu (Boston)
Henry Wolkowicz (Waterloo)

---
---
Poster Session
Poster Session presenters will be provided with a melamine backdrop 1 metre by 1 metre to which they may attach their poster. It is recommended that a sufficiently large font be used to make the poster legible from a distance. It is anticipated that each poster will be displayed for two days (the first two days or the last two days).

Individuals interested in presenting a poster in the Poster Session should contact poster-t04@cms.math.ca.
---
Student-postdocs Travel Awards
Grants for Canadian students/postdocs
This program is sponsored by CMS, CAIMS, SSC, CRM, the Fields Institute and PIMS.
Around 15 travel Grants of $500 will be awarded to graduate students and postdocs attending Toulouse-2004 and giving a talk or presenting a poster in the poster session.
Applicants must be graduate students or postdocs, at a Canadian University or Institute. To apply for this funding, please have a letter written by your Supervisor or departmental Graduate Advisor, briefly answering the following: Name of Student, Area of study and level, How will the student benefit from the meeting? Will the student be presenting a poster?
Please have this emailed before April 30, 2004 to gradtravel-toulouse@cms.math.ca. Applicants will be notified early in May of the funding decision.
If successful, the student or postdoc will receive the cheque on showing the receipt for registration at the Toulouse meeting. Doctoral students are exempt from registration fees, provided they register before May 31, 2004.

---
Social Events
There will be an opening reception (welcoming of participants) at the Mairie de Toulouse at 6:00 p.m. on July 12 2004. On July 13 and 14, participants can enjoy festivities organized by the city of Toulouse, such as the fireworks on July 14.
---
Availability of Video Projectors
While every lecture room is equiped with an overhead projector, video projectors are available upon request. Speakers who wish to use a video projector for their talk are asked to notify the meeting secretariat (marie-line.chemin@math.ups-tlse.fr).
---
Registration
The registration form is available in the Forms section of this website. Electronic pre-registration is also available.
Registration fees are in Euros. Payment for preregistration may be made by purchase order (an invoice will be sent upon receipt of your purchase order), cheque, or by VISA, MasterCard, or Eurocard. It is absolutely required that you complete the Payment Form (found in the forms section), and return it by fax or by mail as this form is required in France for the deposit/processing of your fees payment.
Registration Fees
Category
Fee (Euros)

Before June 1
After June 1
persons with a grant

200
250
persons without grants and members of one of the societies

100
125
non-members without grants

130
165

Members under 30 years of age

40
50
non-members under 30 years of age

70
85

Doctoral students are exempt from registration fees, provided they register before May 31, 2004.

Send registration and/or payment forms by mail or by fax to:

Marie-Line Chemin
Institut de Mathématiques de Toulouse
Université Paul Sabatier
UFR MIG - Bât 1R3 - Bureau 4
118, route de Narbonne - 31062 TOULOUSE CEDEX 04 - France
Fax : 05-61-55-75-99 (in France), 33-5-61-55-75-99 (outside France)
Email : marie-line.chemin@math.ups-tlse.fr


Please note that payment must be RECEIVED IN TOULOUSE on or before JUNE 1 in order to qualify for reduced rates.

---
Why Preregister?
Wondering whether to pre-register or wait until you arrive? Here are some advantages to pre-registering.
many can take advantage of reduced fees until the early registration deadline (see above)
your name would appear on the list of participants on our web site
your Meeting Kit will be waiting for you on your arrival and no waiting in line to process your registration!
For all these reasons, we encourage you to preregister, whether it be before or after the early registration deadline. If you'd like to preregister and enjoy the above benefits, please visit our web site to use our online forms.

---
Refund Policy
Participants wishing to cancel their registration must notify the organizers in writing before June 1, 2004 to receive a full refund. Refunds after this date will not be possible.

---
Accomodation
It is recommended that bookings be made early in order to avoid disappointment. A Booking Form is available in the forms section of this web site.

The deadline for receipt of the Booking Form is June 1. After this date, bookings will be made according to hotel vacancies. Please complete all sections of the form - and make sure to include your fax number. Should you have any special requests, please contact RESERV'HÔTELS MP directly.

Please send your request by fax (Booking Form) or by email to:
RESERV'HÔTELS MP
Fax : 00 33 (0) 892 700 298 or 00 33 (0) 5 34317147
Email: isabelle.reservhotels@wanadoo.fr
Tel : 00 33 (0) 892 700 297
Additional details regarding accommodation choices choice will be posted to this web site as they become available. For those wishing to make their own reservations, a list of local hotels is provided below.

A downtown map indicating numerous hotels is also available.

HOTELS WITH *** THREE-STAR RATING

NAME
E-MAIL
TÉL/FAX
HÔTEL ATHENEE
hotel-athenee@wanadoo.fr
TEL:33(0)5-61-63-10-63
FAX:33(0)05-61-63-87-80
HÔTEL BEAUX ARTS
contact@hoteldesbeauxarts.com
TEL:33(0)5-34-45-42-42
FAX:33(0)5-34-45-42-43
HÔTEL DE BRIENNE
hoteldebrienne@wanadoo.fr
TEL:33(0)5-61-23-60-60
FAX:33(0)5-61-23-18-94
GRAND HÔTEL LES CAPITOULS
contact@hotel-capitouls.com
TEL:33(0)5-34-41-31-21
FAX:33(0)5-61-63-15-17
HOLIDAY INN
hi-tlse-commercial@wanadoo.fr
TEL:33(0)5-61-10-70-70
FAX:33(0)5-61-21-96-70
MERCURE ATRIA
H1585@accor-hotels.com
TEL:33(0)5-61-11-09-09
FAX:33(0)5-61-23-14-12
MERCURE MATABIAU
H1259@accor-hotels.com
TEL:33(0)5-34-41-36-70
FAX:33(0)5-34-41-36-71
MERCURE SAINT GEORGES
H0370@accor-hotels.com
TEL:33(0)5-62-27-79-79
FAX:33(0)5-62-27-79-00
MERCURE WILSON
H1260@accor-hotels.com
TEL:33(0)5-34-45-40-60
FAX:33(0)5-34-45-40-61
HÔTEL MERMOZ
reservation@hotel-mermoz.com
TEL:33(0)5-61-63-04-04
FAX:33(0)5-61-63-15-64
NOVOTEL
H0906@accor-hotels.com
TEL:33(0)5-61-21-74-74
FAX:33(0)5-61-22-81-22
HÔTEL DE PARIS
-
TEL:33(0)5-61-62-98-30
FAX:33(0)5-62-73-34-09
HÔTEL PHOENICIA
hotel.phoenicia@gofornet.com
TEL:33(0)5-61-63-81-63
FAX:33(0)5-61-63-02-06
GRAND HÔTEL RAYMOND IV
hotel.raymond4@wanadoo.fr
TEL:33(0)5-61-62-89-41
FAX:33(0)5-61-62-38-01
HÔTEL PARTHENON
H1910@accor-hotels.com
TEL:33(0)5-61-10-24-00
FAX:33(0)5-61-10-24-20
HOTELS WITH ** TWO-STAR RATING

NAME
E-MAIL
TEL/FAX
HÔTEL ALBERT Ier
hotel.albert.1@wanadoo.fr
TEL:33(0)5-61-21-17-91
FAX:33(0)5-61-21-09-64
HOTEL ALBION
hotel.halbion@wanadoo.fr
TEL:33(0)5-61-63-60-36
FAX:33(0)5-61-62-66-95
HÔTEL CAPITOLE
hotelcapitole@wanadoo.fr
TEL:33(0)5-61-23-21-28
FAX:33(0)5-61-23-67-48
HÔTEL CASTELLANE
-
TEL:33(0)5-61-62-18-82
FAX:33(0)5-61-62-58-04
HÔTEL DE FRANCE
contact@hotel-france-toulouse.com
TEL:33(0)5-61-21-88-24
FAX:33(0)5-61-21-99-77
HÔTEL IBIS TOULOUSE CENTRE
H1429@accor-hotels.com
TEL:33(0)5-61-63-61-63
FAX:33(0)5-61-63-07-46
IBIS GARE MATABIAU
H2772@accor-hotels.com
TEL:33(0)5-61-62-50-90
FAX:33(0)5-61-99-21-02
HÔTEL KYRIAD
kyriad.toulouse.centre@wanadoo.fr
TEL:33(0)5-61-34-11-71
FAX:33(0)5-61-34-12-21
HÔTEL D'ORSAY
h.dorsay@freesurf.fr
TEL:33(0)5-61-62-71-61
FAX:33(0)5-61-62-64-46
PARK HOTEL
contact@au-park-hotel.com
TEL:33(0)5-61-21-25-97
FAX:33(0)5-61-23-96-27
HÔTEL RIQUET
hotelriquet@wanadoo.fr
TEL:33(0)5-61-62-55-96
FAX:33(0)5-61-62-45-29
HÔTEL DU TAUR
contact@hotel-du-taur.com
TEL:33(0)5-61-21-17-54
FAX:33(0)5-61-13-78-41
HÔTEL TRIANON WILSON
HOTEL-Trianon@wanadoo.fr
TEL:33(0)5-61-62-74-74
FAX:33(0)5-61-99-15-44
HÔTEL Victor HUGO
hotel-victor-hugo@wanadoo.fr
TEL:33(0)5-61-63-40-41
FAX:33(0)5-61-62-66-31
HÔTEL WILSON SQUARE
contact@hotel-wilson.com
TEL:33(0)5-61-21-67-57
FAX:33(0)5-61-21-16-23
---
Travel
The City of Toulouse: Detailed information regarding the City of Toulouse, including tourism Information, local weather and climate, airport shuttle information, site and street maps are available at the web sites:
http://www.mairie-toulouse.fr/plan/Index_Plan.htm
http://www.ot-toulouse.com/french/decouverte/